The Hero Arts Digital Beach Adventure Pack has so MANY possibilities!  I have only used one of the images and made a little underwater scene!  This card was very easy if you don't mind a little "fussy" cutting.  I chose the little fish as they have such sweet smiling faces and printed about five or six thinking that once I cut them I would be able to arrange them onto the card to see what worked best.
Keep on Swimming!
 To recreate this card, die cut a frame and trim a piece of white cardstock larger than the frame opening.  Using a sponge or mini ink blending tool, blend blue ink in light circles on the square cardstock for a "watery" background.  Adhere your frame to your inked water background and adhere to the cardstock base.  Before I glued everything together, I have added another layer by die cutting the frame again in black foam and using liquid glue to set it.  If you do not have foam, another way to have an extra dimension in the frame, is to die cut a few more layers of white cardstock and carefully layer and glue them together.   Select your images,  print, and using a  yellow-orange, ink directly on the images.  Fussy cut, and attach small squares of double-sided foam mounting tape to the backs and set aside.  Select a sentiment and white emboss on black cardstock trimming to a slim strip that will cover the length of the frame.  Attach the sentiment strip with foam tape.  Arrange the fish and attach with the foam tape leaving space for sequin "bubbles."  Add sequins with glossy accents.  Add stickles for sweet cheeks and shiny scales!
Can you see the sparkle of the stickles?!!
I am VERY excited to bring you Hero Arts creations with A2Z Scrapbooking products.
Hero Arts Kelly Outdoor Ink Cubes Af324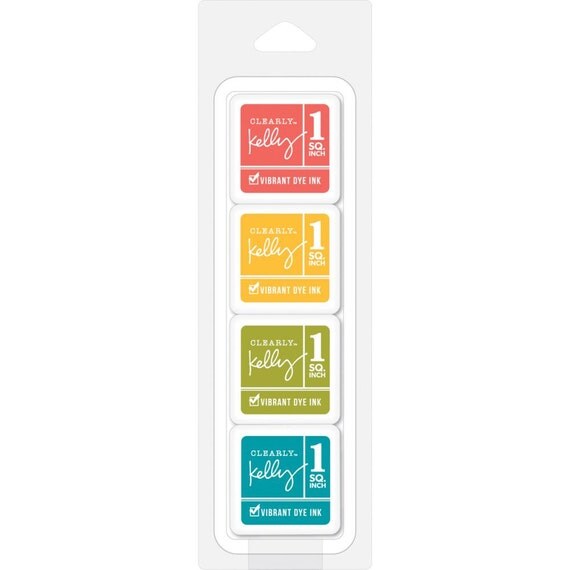 Hero Arts Digital: Beach Adventure!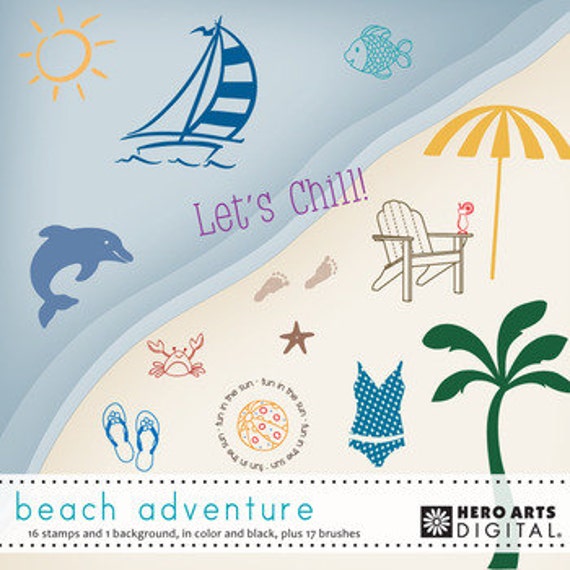 I have a special ETSY Code for you to save 15% off! Kimberly15 which will save you 15% off any purchase of $25 and up excluding shipping.   I'd love it if you visited my blog Wienerhoneymooners as well!
Supplies:
The designers at a2zscrapbooking blog and challenge teams enjoy your comments and especially all of the wonderful creations when you participate!  Thanks for joining us!  Craft on my friends!