NOTICE: It looks like we're having a bit of trouble with our InLinkz Link-up on our blog. It seems to have a mind of its own and disappeared from the side-bar. However, it found a home on the first day of March here. The DT are trying to put it back where it came from, but until you see it in the usual place on the top right side, you'll be able to enter here.
 Hello!  Kimberly Wiener here, are you ready for Fast and Easy Birthday Cards?!
In January I was lucky enough to have gone to the CHA!  So many wonderous new releases and products. Of course I visited the Hero Arts Booth and made several make and takes too.  One thing I discovered is that a really great versatile stamp set can be paired with some FAB papers and they will totally compliment each other.  If you are like me, you have a tendency to fall in love with the newest designer papers.  The newest sweet papers that I saw at CHA was Pinkfresh Studio.  If you have never heard of Pinkfresh Studio, you really need to check them out as they are really sweet and perfect to pair with your favorite stamp sets.  The Hero Arts Clear Stamp Set Make a Wish is bold and stands up to any designer paper pairing.  I have paired it with two solid cardstock colors and the Happy Things designer papers from Pinkfresh Studio.
Fast and Easy with Designer Papers!
Bold sweet Bows – just add an equally BOLD sentiment
This designer paper has it all   – Just add a FAB sentiment and it's ready to go!
Hero Arts Make a Wish Clear Stamp Set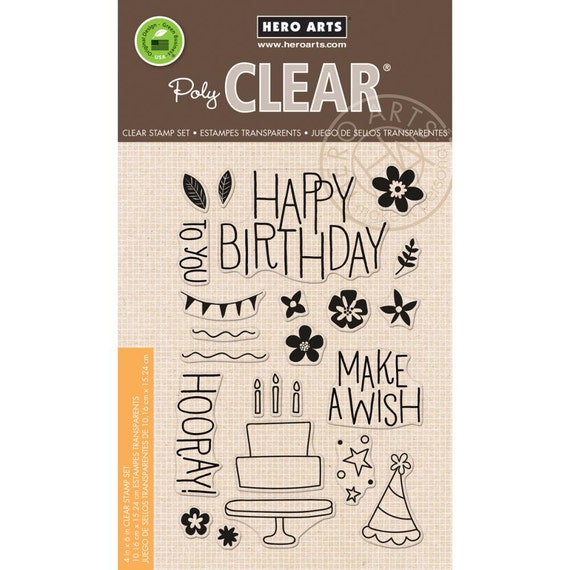 Pinkfresh Studio Happy Things Papers!
We have your Hero Arts Stamping needs on the a2zScrapbooking Site!
 I have a special ETSY Code for you to save 15% off! Kimberly15 which will save you 15% off any purchase of $25 and up excluding shipping. 
Supplies:
The designers at a2zscrapbooking blog and challenge teams enjoy your comments and especially all of the wonderful creations when you participate!  Thanks for joining us!  Craft on my friends!